---
2015 Can Am Crown 250 Time: 31 hr. 26 min. 15 sec.
---
---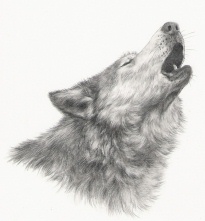 Lone Wolf Kennel

P.O. Box 88 Shirley, Maine 04485






---
Feel free to call 207-717-7790 or email ashley@lonewolfguidingservices.com for more information on any dogs for sale. All dogs have had their dew claws removed and are up to date on all vaccinations and worming. They have been well socialized and get along great with people and other dogs. We will do our best to be sure you are matched up with the best dog(s) for your goals and kennel style. We are constantly working with and training the dogs, the prices listed may change with the dogs experience and performance. Each dog's pedigree and race/training history available by request.
PLEASE UNDERSTAND these dogs are outside from birth. They are a high energy dog that enjoys what they do; WORK! We do also have the ability to train right out of the kennel so you can try them out.